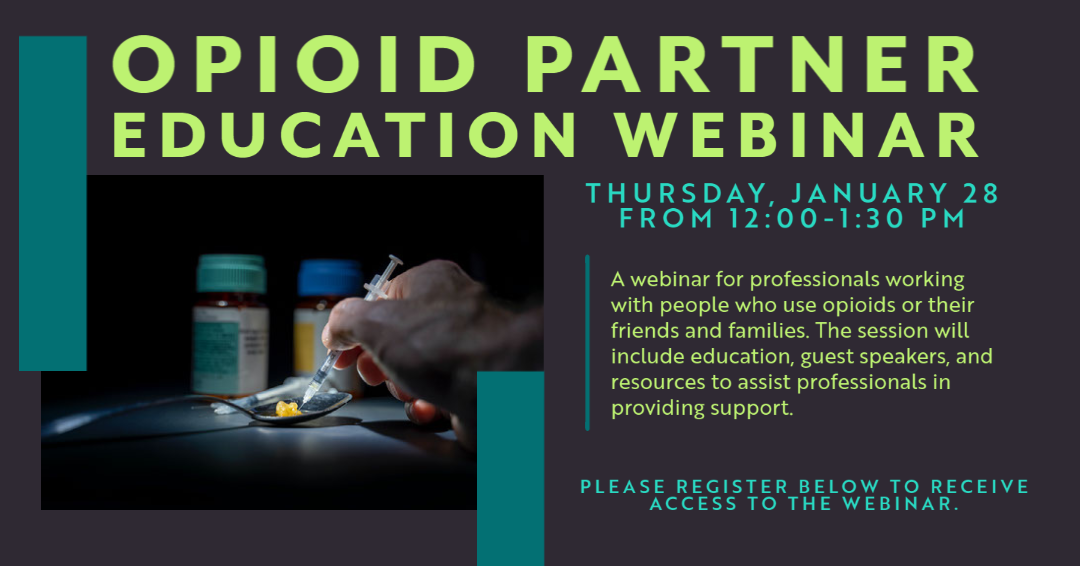 Opioid Partner Education Webinar
A webinar for professionals working with people who use opioids or their friends and families. The session will include education, guest speakers, and resources to assist professionals in providing support.
There is no cost to attend the webinar. Join us Thursday, January 28, 2021 from 12:00 pm to 1:30 pm. The webinar will be hosted via Zoom.
Please submit the registration below. You will be contacted within 1-2 business days with further joining instructions for the webinar. 
Webinar Registration
No more submissions can be accepted at this time